What's the point?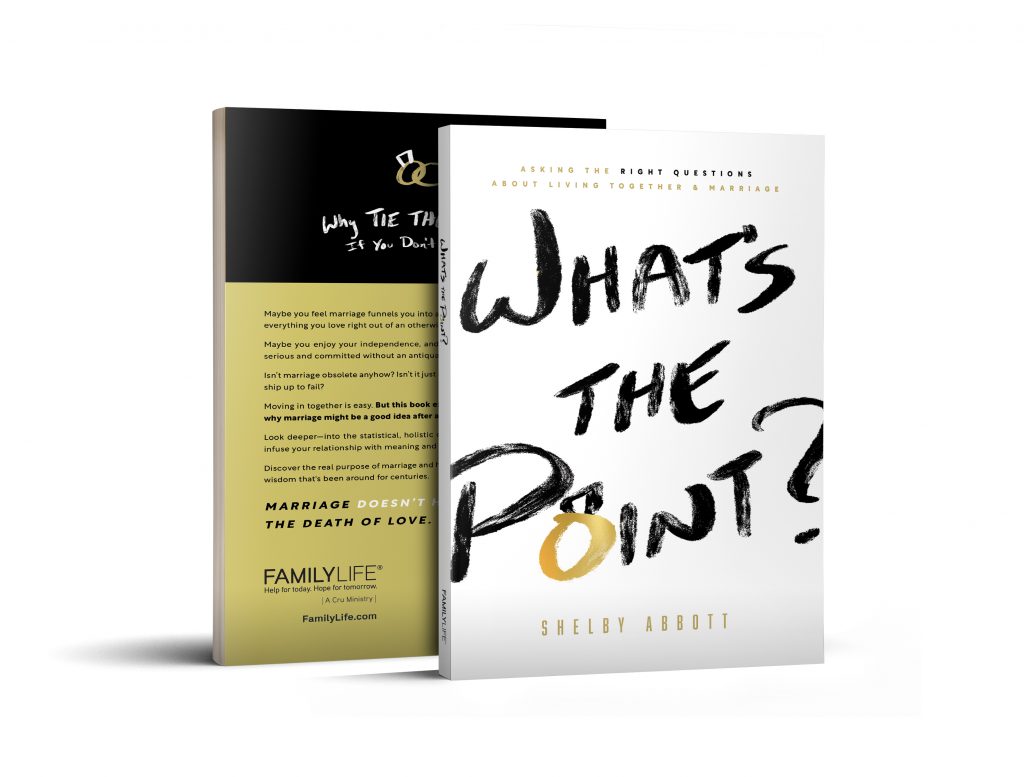 It's a good question to ask when examining the validity of getting married today as opposed to just living together to "try things out" and see if you're compatible before jumping into a life-long commitment…right? Isn't living together just easier? Wouldn't it be a good "test-drive" for both of us? Wouldn't we have more collective money if we lived together instead of separately? Can't cohabitation act as a good safety net for our relationship in case things don't work out? Our sex life would improve if we moved in together, wouldn't it?
In my newest book, What's the Point?: Asking the Right Questions About Living Together and Marriage, I tackle questions like these and much more. It's a resource about cohabitation and marriage that anyone can give away to those who are wrestling with the idea that marriage is anything more than a piece of paper, or read ourselves as Christians to be more prepared for those conversations. The intended audience is mainly for college students, but the subject obviously applies to a variety of others as well. There's also a full gospel presentation within it that directly links to the subject at hand.
If you're interested in picking up a copy, you can find it here: What's The Point?