Today would have been the first day of beach evangelism for all the students who came for week 1 of Cru's Big Break conference.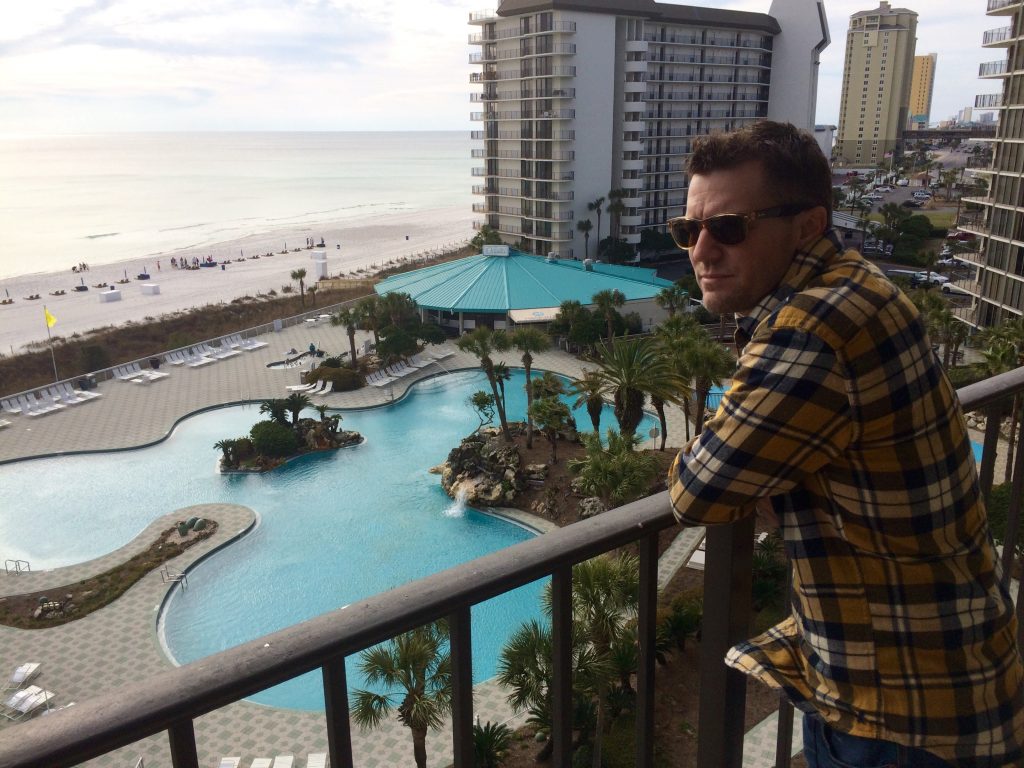 This morning, they would have gone through their first session of evangelism training on how to listen well, ask good questions, care for people they talk with, and genuinely empathize with the struggles they encounter out there on the beach. Day 1, week 1 of a seven-day conference, repeated each week for four weeks total.
Big Break was utterly unique, and I had the honor of emceeing that conference for almost two decades.
Since 1997, Big Break was strategically located in Panama City Beach, FL (PCB), home of spring break every year to tens of thousands of college students who wanted to travel somewhere warm in the month of March and blow off a LOT of steam. It became a must-experience rite of passage to many partying college students mid-spring semester who had the desire to lay out in the sun on the sugary-white sand in front of the Gulf of Mexico, drink beer, dance at Club La Vela (the largest multi-dance floor nightclub in the U.S.A.), and have casual sex whenever the mood struck them.
Now, that might sound like an environment Christians should run from, but not Cru's Big Break conference. To us, Panama City Beach was where the action was during spring break, and where God would miraculously give us the opportunity to share the gospel with thousands of students every year who were desperately looking to fill the void in their lives with anything to make them feel better.
Drunk college students LOVE to talk, and it was always astounding how open they were to engaging in spiritual conversations on the beach while the thumping bass line from the club in the background was booming. Famous hip-hop, pop, and rap songs with the filthiest lyrics ever often acted as the soundtrack to gospel presentations over my time spent in PCB.
In fact, I was eyewitness to several students giving their lives to Christ while the likes of 50 Cent, Soulja Boy, Lil Wayne, Rihanna, Katie Perry, The Black-Eyed Peas, and Jay-Z sang or rapped in the distance—and every conversation was absolutely worth it.
Not only that, but in addition to sharing my faith as a Cru missionary out on the beach each year, I was honored to have one of the best roles as a staff member with Cru—the Big Break emcee. 
I emceed Big Break from the year 2000 all the way up to 2018, and it was one of the most amazing experiences I've ever been graced with by God. Here's a little taste of my experience on stage that I wrote about once:
The screens are on behind me as the "campus roll call" video plays:
Michigan State University . . .
North Carolina State University . . .
Virginia Tech . . .
The sound system pumps bass into a ballroom crowded with over fourteen hundred Cru college students. Energy is high in the room for a number of reasons: the worship band just played about five songs that whipped the crowd up into a God-glorifying frenzy, most of the people here spent the day enjoying warm weather for the first time in six months, and when their college showed up on the big screen, they cheered as if it were a football game.
It's dark on the stage and my excitement is building in sync with the rhythm of the roll call video, played just loud enough to shake my chest inside.
Then it ends. Video fades to black.
The spotlight rises, hits me straight in the face and the crowd roars with anticipation of what comes next.
The main meeting baton has been passed to me, the emcee of this whole big thing, and now it's my turn to help the students enjoy what they've signed up for.
My job was to grease the wheels between the main meeting elements, to entertain, make students laugh, keep the meeting from getting sluggish, and, yes, maybe even sing to them every now and then via goofy parodies I wrote just a few days before in my living room back at home. If I could help them to enjoy their Big Break experience during the large group meetings, then I had done my job the best way it could be done.
I would often do giant line-dance breaks mid-session in the mornings and bring a handful of students up on stage with me to do the Cupid Shuffle or Cha-Cha Slide, and each time mid-dance, I'd always purposefully remind myself that this was my job. What a blessing to be a part of something so unique.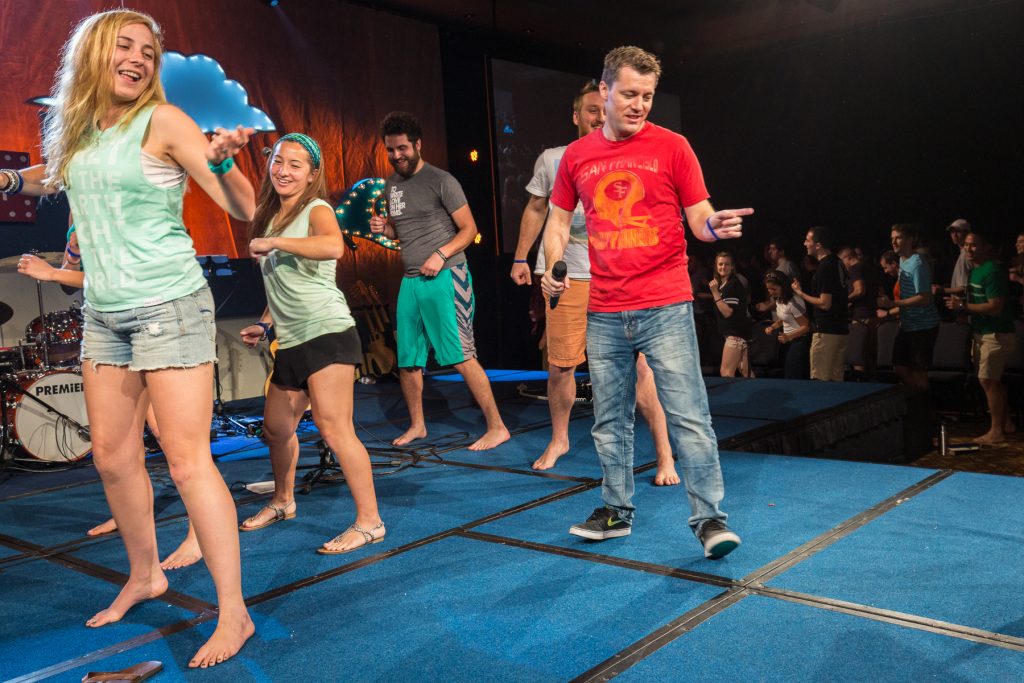 I'd also get the privilege of introducing and welcoming to the stage the Outreach Coordinator for the week. This was the person who told the students that they were going to spend the week going out onto the beach and talking with other people about how they could have a personal relationship with God.
Some of the students knew that was coming when they signed up for Big Break weeks earlier, but to some, it was news that no doubt carried with it a lot of fear.
"You want me to spend my entire spring break sharing my faith with complete strangers on the beach?" some of them inevitably asked silently. And as if almost reading their minds, the Outreach Coordinator would answer from the stage, "Yep."
But this was always when the conference got good. Sure, Big Break was about worship, community, fun, learning, and even getting a break from the grind of college studies. But the primary thrust behind why this conference ever existed was evangelism.
In March of 1996, I found myself as a freshman on the sands of Panama City Beach for Big Break without a clue that I would be talking to people about Jesus all week long. I, myself, had placed my faith in Christ only two months previous to my arrival in Florida.
I can truly say that my view of God had the doors blown wide open on it when I experienced what the Lord had for me at Big Break. It changed my life in a radical way, and in the following years that I had the privilege to emcee it, I got to see how it continued to change lives over and over again.
I did the math once, and when I combined the times I went as a student with the years I spent emceeing, I found that I have lived over one calendar year in Panama City Beach because of Big Break. It's a combined year of unfathomable grace God has poured over me as I've been able to both spread joy as an emcee, and witness life change through the testimony of the gospel of His goodness to thousands of college students.
Big Break is now a series of beautiful memories for me that I treasure and cherish, especially around this time each year. Those were some of the best weeks of my life, and my prayer is that all of those students who either participated in Big Break or heard the gospel at Big Break would forever give glory to the King of kings who continually showed off His glory in that beautiful, debauchery-filled place during the month of March.