I recently took a trip to Austin, Texas and was met by the most quintessential Texas-y thing upon leaving the Austin Airport. No, a cowboy didn't ride up to me on a horse and hand me a plate of barbecue, but it was pretty much the next best thing.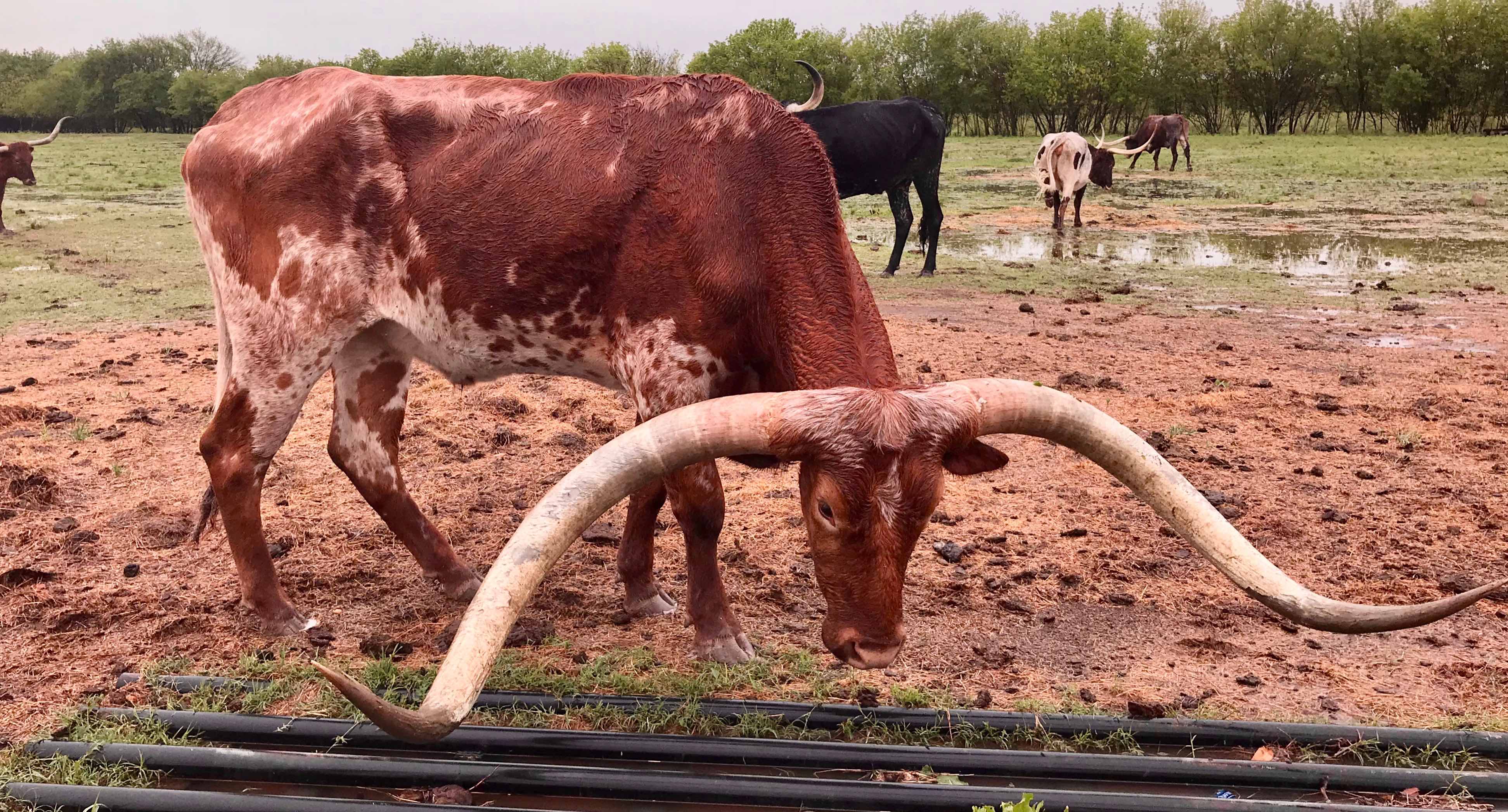 A coworker and friend of mine who I was traveling with, Nate, rented a car at the airport, and as we pulled out of the parking deck to head toward the highway, Nate realized quickly that we had no idea where we were going. He needed to find the address of our hotel and plug it into his phone, so we pulled off the access road we were on, and saw on the GPS there was a side road up ahead that came to a dead end. It was perfect for getting out of the flow of traffic and figuring out where we needed to go, so we turned right and headed to the calmer spot.
But as we pulled toward this dead end, Nate and I immediately realized what we were driving up to was nothing as boring as a cul-de-sac. At the end of this road, not even a quarter mile away from the airport, was a Texas Longhorn cattle ranch.