A little over a week ago, Liam Gallagher released his first solo album As You Were. For those of you who don't know, Liam was the lead singer for the English rock band Oasis back in the 1990s up through 2009. He and his brother Noel rocked the UK and America with hits like Wonderwall and Champagne Supernova, but infighting between the Gallagher boys ultimately ended the band. In fact, to this day Liam says Oasis will never get back together because he still can't stand Noel.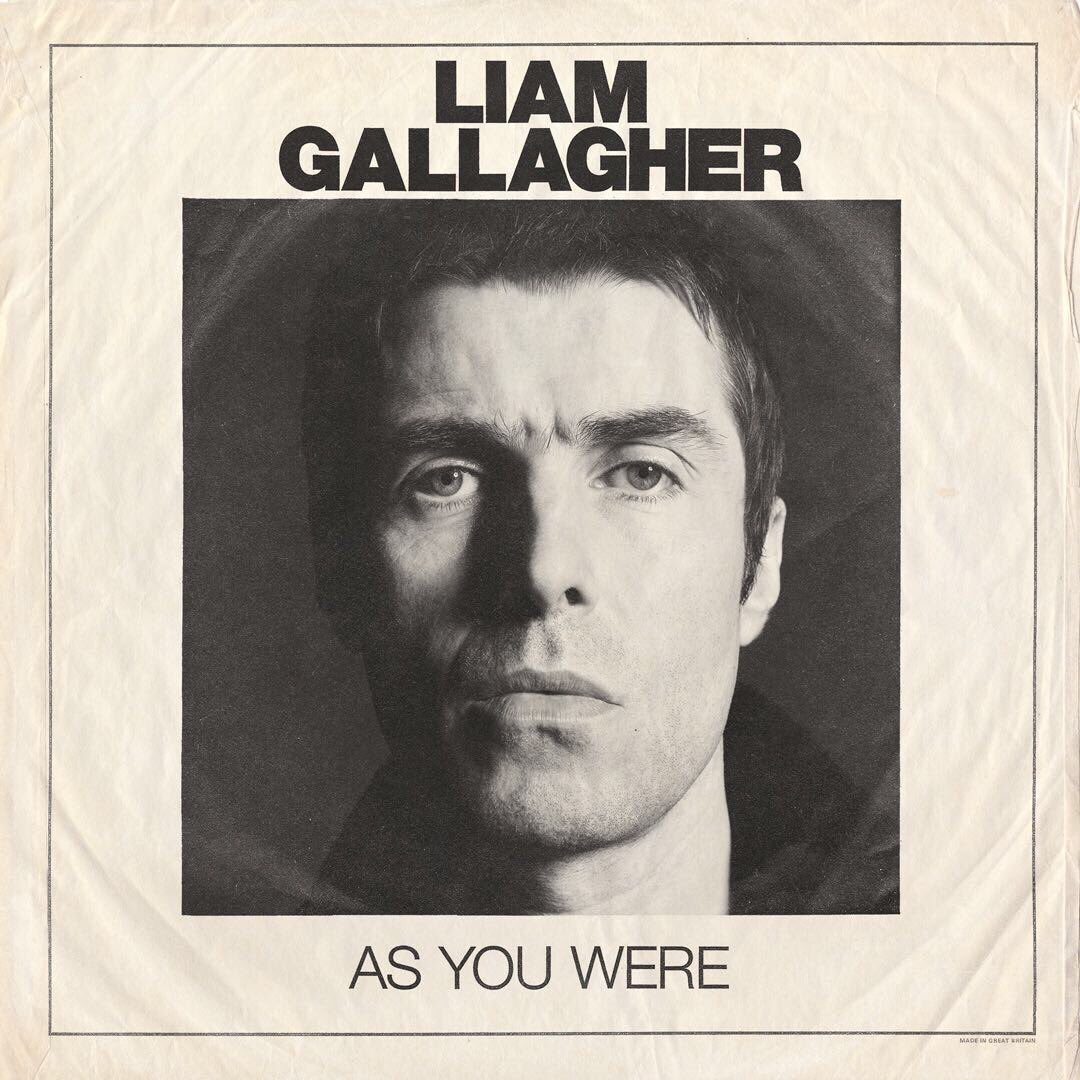 That being said, both Noel and Liam moved on to different musical endeavors when Oasis broke up. Noel started Noel Gallagher's High Flying Birds in 2010, and Liam started Beady Eye around the same time. Beady Eye never received the acclaim that Oasis did, leading many to believe that the bulk of Oasis' talent rested with Noel and his song writing skills.
But then October of 2017 arrived, and along with it came As You Were, Liam Gallagher's first solo album. I've been listening to it for about a week now, and I've got to say that it's really good. It sounds a lot like the mid 1990s Oasis that I loved when I was younger, and to me, that's a very good thing. I understand that many people don't care for the Oasis sound…in fact, when I recommended giving Liam's album a listen to a few friends of mine, one buddy texted me back and said, "I *hate* Oasis." Yes, he included the asterisks in his text just as you see it.
That's okay. I understand that everyone's got their own subjective opinions about music, just as they do with things like food preferences. That same friend who hates Oasis also likes green curry, so he can be wrong about two things.
But don't let any negativity about the sound of As You Were convince you, because it's great to have Liam back. One critic described this album as a collection of "impassioned and piloting rock 'n' roll, high on attitude and sky scraping choruses" and I couldn't agree more. Sure, Liam's personality off-record is atrocious. You can't watch an interview with him and not hear 40 to 170 F-bombs dropped with a thick British accent. I don't really enjoy the guy himself, but the music he's made here speaks for itself.
I'd highly recommend adding Liam Gallagher's As You Were to your library and turning the volume up as you listen in your car. It'll make wherever you're driving to a better trip as you sing along to the stadium anthems.